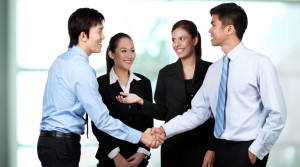 More and more businesses each year are setting up subsidiaries in Asia as opposed to previously sought after places like the Silicon Valley. However, when you scrutinize the Asian market you see that new companies prefer Singapore to Hong Kong. Delve into the motives and you discover a whole range of facilities and other key aspects for foreign entrepreneurs in Singapore that lead to this decision. Read on to know more about these facets.
This is the only country that you can count on to conduct unbiased legal proceedings when the occasion arises. Since the Singaporean authorities encourage start-ups they have strict laws in place to safeguard your intellectual property as well, making it a coveted start-up destination.
Apart from the facilities offered people prefer Singapore company formation because the locals can effortlessly converse in English. This smoothens matters for offshore employees and foreign founders as well as for management for they can easily speak to locals who they employ in English. Hong Kong on the other hand, lacks this convenience as most people strictly converse in Cantonese or even Mandarin.
The country leaves Hong Kong behind when it comes to a more affordable standard of living, which helps keep costs low.
Skilled workers demand a much lower remuneration in Singapore than other Asian countries.
The land that provides innumerable tax incentives is fast becoming the Mecca of start-ups. Foreign entrepreneurs are looking into Singapore branch registration to elevate their business to a global level with more profits and significantly lower expenses.