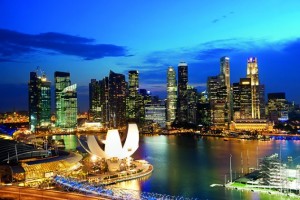 There is a reason why entrepreneurs from several countries across the globe prefer to set up shop in Singapore, which is half way around the world. The prevalent opinion is that far from making company formation a tedious process, the government focuses on maintaining transparency in all dealings.
They join hands with businessmen to help their concerns flourish. In fact, a recent poll even showed that this country is the best nation in the world for start-ups. Read on to find out reasons for its popularity.
The country that takes pride in being referred to as the 'start-up hub' around the globe, has ensured that new concerns can get incorporated and registered in a startlingly short period of time. Two days was the record, which is much faster than most other nations that have a lot of red tape.
The nation's authorities have taken special care to ensure that Singapore company registration is a simplified process. Electing your field of operations, type of start-up and filing the paperwork is a well sorted process.
Entrepreneurs favour this nation over Hong Kong when it comes to trade, property purchase, etc. With few trade barriers, business can be transacted with ease and local government's encouragement.
Most companies find it difficult to engage as well as terminate employees in a new land. Singapore presents no such issues, which has added to their popularity for subsidiary company registration.
If your entrepreneurial spirit is begging to be unleashed, head to Singapore for setting up the business of your dreams!