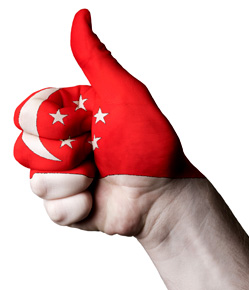 When you are imagining of growing your business on a bigger platform, in the global market, then one of the common names that come in mind is Singapore. By now the country is said to have a high number of foreign investments in terms business firms. The country, of course, has a suitable environment and system for the subsidiary company registration.  Also the experts in Singapore offer a good amount of cooperation to the business hunks in the country.
While being in the country, you can go for various methods of Singapore company registration. Some of them are discussed here.
For Foreign Entrepreneurs
When you are going for this type of company registration in Singapore, you are provided with a local nominee director, employment pass and entre pass. With the help of Nominee Shareholder, it becomes easier for the entrepreneurs to start up their business.
For Foreign Companies
Companies settling down in the country are offered with some of the most comfortable services. If you are setting up your business under this type, then you are sure to get facilities such as office set up – representative, subsidiary, and branch. Singapore Branch registration is again a comfortable method to go for a start-up business in the country.
For Singapore Residents
If you are a Singapore resident, then, of course, it becomes much easier for you in Singapore Company Formation. Some of the facilities that you can enjoy in this type are a private limited company, sole proprietorship, and limited liability partnership.
Apart from these, there are many facilities that you could avail, if you are trying to start your business in Singapore, you can also get various other facilities such as visa processing, manpower, resident permit and many others.