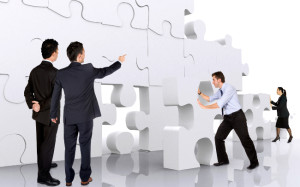 Are you a budding entrepreneur aiming to establish a venture in Singapore? Before you do, have a quick look at these basic facts about company formation in Singapore to give it a head start.
Company Name: The company name that you choose must be unique and should be approved even before incorporating your business.
Directors: The company must have one director who is a Singapore citizen or permanent Singapore resident. The directors must be 18 years or older and there's no limit to appointing local or foreign directors for the company. The person under consideration shouldn't have a history of conviction for malpractice.
Company Secretary: A company must appoint a secretary within 6 months from incorporation. The secretary must be a resident of Singapore.
Shareholders: A private limited company in Singapore shall have a minimum of 1 and a maximum of 50 shareholders. The director and shareholder shall be the same or different person and the shareholder can be someone from a different company that is trustworthy.
Capital: The minimum paid-up capital during company registration is S$1. This shall be increased after incorporating the company.
Address: The company must be registered in local Singapore address. It must be a physical address and shouldn't be a P.O box.
Taxation: Singapore is one of the most attractive places for businesses owing to its attractive tax policies. Singaporean companies are free from capital gains and dividend taxes.
For more assistance and hassle-free company formation in Singapore, deal with a company registration service, who can help you figure out the best and easy ways to formulate and incorporate your business legally in Singapore.