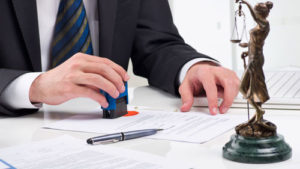 Singapore is one of the top places to open a new business. Other than being a well-placed location, it offers a business-friendly atmosphere and reforms that could benefit even small-scale enterprises. The rich economy of Singapore is another beneficial factor. Still, while considering a company formation in Singapore it is important to research well and gain more information to ensure the success of your endeavor. Here are the things you need to do when you start a business in Singapore,
Formulating a business plan is a great place to start and you need to have a proper framework of your business scheme if you want to get any monetary assistance or partnership.
Be aware of all the legal requirements you need to meet to start a business in Singapore. It is best to hire an attorney for this purpose to be on the safer side.
Required permits and license
Certain types of businesses need special permits. So, find out if there is distinct requirement for your industry to get license. Also, take some time to learn how the taxation system works here in Singapore so that you can plan your revenue accordingly.
In Singapore, company registration involves a lot of paperwork. Hence, prepare well and become proficient in dealing with the various regulatory organizations in Singapore. You can also approach a local business consultant for the successful completion of your registration.
These are the basic steps involved in forming a business in Singapore.