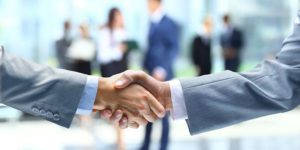 When you are having a company registration in Singapore or anywhere else, it is a customary requirement to have at least one director on board. In order to achieve it, a number of non-resident entrepreneurs seek out a nominee director in Singapore. A nominee director is an individual who serves as a non-executive director representing another person or a firm. Here are the things a nominee director can do for you,
Most corporate owners would not wish to have their names listed in the public. Because when an offshore company acts as the first layer of security for a person's asset ownership, a nominee can offer the next layer of protection.
In Singapore, recently developed companies are required to have a director who is residing in the country for a period of time. When you appoint a nominee director, you can easily meet this requirement and run the company from your own place.
Provide organizational benefits
While incorporation your company, it is necessary to open account in a corporate bank and as the director you would have to meet with the bank members personally. By hiring a nominee director, you can avoid travelling all the way to Singapore for completing the process. Your nominated director would readily meet with the bank and manage other essential things like registering with some government establishments, obtaining any special license and dealing with the taxes.
Still, appointing a nominee is not totally risk-free. Hence, it is best to hire the services of a reputed corporate service for this purpose.