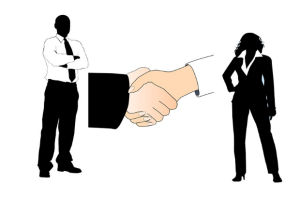 Indisputably, Singapore is the busiest business hub of Asia. It has a strategic location and thrives on great values like honesty, transparency and integrity. Singapore company registration can be done for various kinds of companies and all private limited companies in Singapore must have a minimum of one shareholder who can either be an individual or a corporation (according to Singapore Companies Act).
Who is a Nominee Shareholder and why is the Nominee Shareholder Service Important?
While incorporating a company in Singapore, the owner of the business can become the shareholder of the company in order to satisfy the rules. However, the alternative solution would be to avail a nominee shareholder and the owner of the company remains unidentified to the outside world. Since the shares of the owner are entrusted into the hands of the nominee shareholder, reliability of the individual becomes central point of focus.
Reputed companies in Singapore offer nominee shareholder services for the purpose of confidentiality. The nominee shareholder lends his name to the Register of Shareholders and overshadows the real owners. It is not an uncommon practice to hire nominee shareholder service in Singapore.
What are the key points to be included in the nominee shareholder service agreement?
While availing the nominee shareholder service from a Singapore company, pay attention to the following three factors:
The company offering the service must provide each client with a signed declaration of trust with respect to holding the shares.
The income and all capital gains from the incorporated company go to the owner alone. The nominee shareholder has nothing to do with the profit percentage of the company.
Upon termination of the service from that particular Singapore Company, the nominee shareholder is brought down from the position of legal owner of all shares that he held thus far.